Free Guide: The Ultimate Beginner's Guide to Document Management
A typical employee can spend 30-40% of their time looking for information locked in email, documents, shared servers and even filing cabinets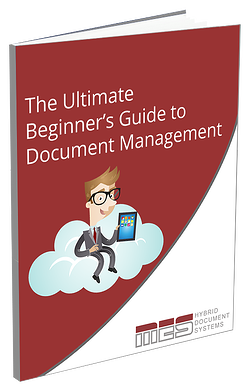 Research shows that employees responsible for managing business critical documents spend around 362 million hours of their time per year looking for documents. Which equates to roughly a total business cost of 147 billion!
To help you understand how document management is impacting your business we created "The Ultimate Beginner's Guide to Document Management." By downloading this guide you will learn:
How poor document management can affect your organization's productivity and bottom line.

The real costs associated with using paper and shared drives to manage documents.

How to set your organization up for success when implementing a DMS.
Fill out the form on the right to download your copy now!