Free eBook: The Importance of Information in CAS and FACS Organizations Facing CPIN
Trying to find a better way to manage your confidential information in critical situations?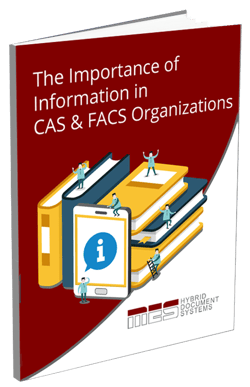 Information plays a crucial role for CAS and FACS organizations to be able to respond quickly and accurately in critical situations and ensuring compliance. Understanding your information also plays a key role in achieving strategic goals - including migrating to CPIN.
In our new eBook, you will learn how understanding the role of information accessibility can impact your organization. The specific areas we will cover are:
Sustainability and growth
Developing organizational strength
Creating service excellence
Migrating to CPIN
CPIN document scanning compliance
To find out more about more about how your CAS or FACS organization can benefit from understanding how to properly handle your confidential information, fill out the form to the right and download your free copy of our eBook today.