Download Our Client Success Case Study
Learn how Orillia Soldiers' Memorial Hospital improved record security and sped up their access to information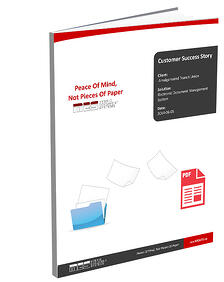 Streamlining your organization's ability to store and access information will save you time, money and stress. In a hospital environment, safely storing patient records and accessing that information quickly and easily is crucial to their success.
MES was able to help OSMH digitize all their paper and microfilm patient records to improve their internal processes and better their patient experience.
Download the case study today.
"Best post-sales support I have ever experienced."
Charlene Ley
Director of Health Records, Registration & Privacy Services
Orillia Soldiers' Memorial Hospital