Free eBook: How to Compare Document Scanning Vendors
Looking to find the best document scanning vendor?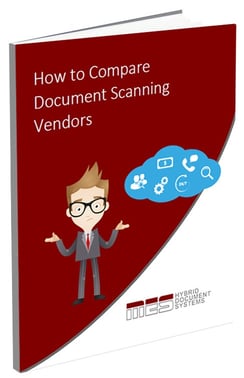 Attempting to find a document scanning vendor that understands the complexities of your business can be difficult. It's important that not only is the business you choose at the forefront of their industry, but can work alongside you to keep your information safe and secure.

In our new eBook, you will learn how to choose the best document scanning vendor by going through your challenges and outcome goals. Specifically, we will address:

Defining your business challenges

Surveying your document collection

The impact it will have on daily operations

Quality control

And much more!
To find out more about how to compare document scanning vendors and how to choose the best business to partner with, fill out the form to the right and download your free copy of our eBook today.