Download Our Client Success Case Study
Learn how AutoNiche instantly reaped the benefits of proper document scanning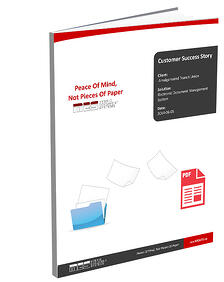 With limited storage space, it was a necessity for AutoNiche to find an affordable solution to storing their paperwork.
Having their files scanned annually by MES was the solution. Making their files digital allowed AutoNiche to improve storage, boost customer service and enhance productivity.
To find out more, fill out the form on the right to download a copy of our client success story.
"The countless hours we would have spent scanning if we did
it ourselves went to better use for our business,"
Owner
AutoNiche