Download Our Client Success Case Study
Learn how Airport Development Corporation made their documents globally available 24/7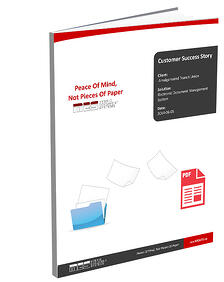 Being responsible for three of the world's largest airports, it was crucial for ADC to have their important documents readily available on a global scale.
By implementing a proper document management software, ADC was able to achieve this goal while drastically cutting costs and improving efficiency as well.
To learn more, fill out the form on the right to download a copy of our client success story.
"We could not be more pleased with this choice. The software fulfills all of our
criteria and I believe the support is truly unmatched in the industry,"
Andrea Danckzay-Blum
Administration Manager
Airport Development Corporation