Free Guide: 8 Ways to Avoid the Common Pitfalls of Implementing Document Management
Learn how to set the groundwork for a successful implementation of proper document management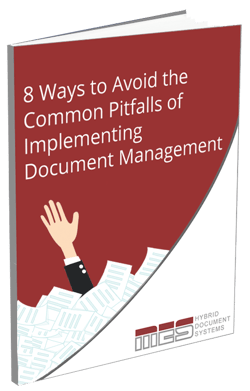 Implementing a new document management system requires careful planning to prevent a colossal waste of time, money and effort.
We've created this guide to help your organization adapt to this new system and to save you the embarrassment of committing common mistakes.
In this guide you will learn:
What factors to consider when implementing a system

How to ensure optimal, continuous performance

How to align your DMS with your organization's long-term strategy
Fill out the form on the right to download your copy now!